Siding Guide Find a Contractor Atlanta , GA
We Looked at 28 Siding Contractors in Atlanta and Handpicked the Top 5
Here are the picks:
Why These Siding Contractors?
Our mission is to connect people with the best local contractors. Using our 25 point inspection, we scored them on factors including history, reviews, awards and reputation in order to provide you with a handpicked list of the best siding contractors in Atlanta , GA. Are you a contractor? Add Your Business
Georgia Roofing & Repair
Since 2011
Roofing Installation And Repairs, Gutters, Siding And Windows
No job too big or too small
35 Honour Ave NW, Atlanta, GA 30305
I called 10:30 PM and by noon next day had roof tarp already installed for less than half what competitors were asking for. Very professional communication, estimate and repair. Highly recommend.
email yours to reviews@sidingauthority.com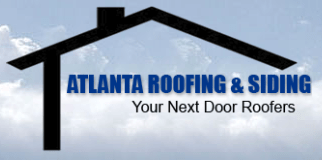 Atlanta Roofing and Siding
Since 2015
Residential and Commercial shingle roof replacement and repair
Your Next Door Roofers
3355 Lenox Rd NE Suite 750z, Atlanta, GA 30326
We needed our siding replaced and this company showed up on time and were very professional. The job was done on time and looks perfect. Thank you for your good work.
email yours to reviews@sidingauthority.com

A-Z Fence & Roofing Service
Since 1992
Roofing and Fencing work
A Professional Roofing Service Consultant That Will Provide You with Numerous Solutions in Atlanta, GA
Their prices were pretty reasonable as well, but their roof repair service was exceptional. I'm a busy person, however, roofing repair specialist made it very easy. They came the same day I called, gave a quote, and quickly got to work, fixing the problem in just a couple short days.
email yours to reviews@sidingauthority.com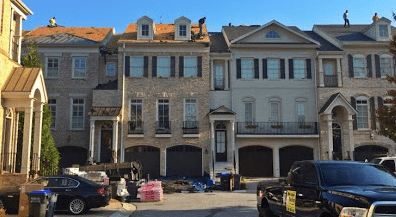 New Image Roofing Atlanta
Since 2012
Siding, Doors & Windows, Roof, Roof Repair
New Image Roofing is a full service roof repair and replacement company serving residential and commercial clients in Atlanta and the Metro-Atlanta area.
2020 Howell Mill Rd. Suite 232 Atlanta, Ga. 30318
Great company. They got my damaged roof replaced and handled all of the paper work with the insurance. The roof looks great. They represent their customers and will do everything they can to get your insurance to cover what they are suppose to. I recommend them highly. They have earned my trust.
email yours to reviews@sidingauthority.com
Us Roofing LLC
Since 2012
Roofing, Siding, Gutters
You Have Damage, We Can Help!!
227 Sandy Springs Place NE Suite D58, Atlanta, GA 30328
This is a GREAT company to work with! Jacob Kroff walked us through the entire process, clearly communicating what to expect at each step. He worked directly with the insurance company to ensure everything was handled properly.
email yours to reviews@sidingauthority.com