Siding Guide Find a Contractor Milwaukee, WI
We Looked at 21 Siding Contractors in Milwaukee and Handpicked the Top 5
Here are the picks:
Why These Siding Contractors?
Our mission is to connect people with the best local contractors. Using our 25 point inspection, we scored them on factors including history, reviews, awards and reputation in order to provide you with a handpicked list of the best siding contractors in Milwaukee, WI. Are you a contractor? Add Your Business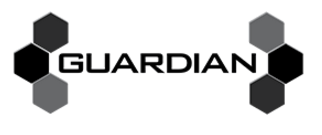 Guardian, Inc.
Since 2011
Roofing, Siding, Windows & Doors
A better way to buy home improvement
4401 S Kansas Ave, Milwaukee, WI 53235
–
email yours to reviews@sidingauthority.com
HomeSealed Exteriors, LLC
Since 2007
Windows, Doors, Exteriors
We're Milwaukee's Full-Service Exterior Home Improvement Company
2210 S 108th St, West Allis, WI 53227
cant say enough good things about homesealed, recently installed 14 windows plus a large bowfront. there was an error in the roof put over the bowfront window. they quickly fixed it without issue. Other then that one small issue the window install was flawless and the windows are very high quality nice to actually deal with a company that stands behind the work they do.
email yours to reviews@sidingauthority.com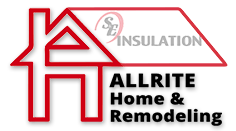 Allrite Home & Remodeling
Since 1969
Roofing, Siding, Windows & Doors, Decks, Gutter
Wisconsin's Exterior Remodeling Experts
6438 W Mill Rd, Milwaukee, WI 53218
Doug (foreman) Nick (PM) and Jordan (sales) are amazing. Work quality and attention to detail was tops. They solved every challenge and request with professionalism. Very respectful of our family and property. Great communication from the whole team throughout the project. Thank you!
email yours to reviews@sidingauthority.com
Abby Windows LLC
Since 2010
Windows
Best Milwaukee Window and Door Replacement Company
525 N 94th St Milwaukee, WI 53226-4431
We hired Abby Windows and I would not hesitate to do it again. I am a high maintenance customer, very picky ! Abby showed up immediately after I asked for a quote, she did not try to sell me anything I didn't ask for or gouge our pockets! The guys showed up on time to do the work, were very friendly and her warranty is amazing and she honors it. It has been a pleasure doing business with the company. We have had our windows three years first phase and a year the second phase, no problems!
email yours to reviews@sidingauthority.com
Absolute Home Improvements Inc.
Since 2005
Decks, Doors, Fences, Florring, Gutters
We are the company you want where quality and price meet. "Get the quality at an affordable price"
821 Clark Ave, South Milwaukee, WI 53172
Absolute Home Improvements offers outstanding customer service at a great price.
email yours to reviews@sidingauthority.com