Siding Guide Find a Contractor Oklahoma City, OK
We Looked at 24 Siding Contractors in Oklahoma City and Handpicked the Top 5
Here are the picks:
Why These Siding Contractors?
Our mission is to connect people with the best local contractors. Using our 25 point inspection, we scored them on factors including history, reviews, awards and reputation in order to provide you with a handpicked list of the best siding contractors in Oklahoma City, OK. Are you a contractor? Add Your Business

High Plains Siding Co
Since 1976
Siding, Windows, Gutters, Roofing
Serving over 6000 satisfied Oklahoma customers
4112 N Barr Ave, Oklahoma City, OK 73122
–
email yours to reviews@sidingauthority.com

Salute Exteriors Inc.
Since 2011
Siding
Our main priority is a completely satisfied customer.
2410 W Memorial Rd c159, Oklahoma City, OK 73134
You should hire Clifton and his crews! It's all about the details — Clifton and his siding and painting teams ensure quality work from start to finish. Without cutting corners, his teams complete the job in a timely manner. It's also a plus to deal with a business committed to great customer service, someone who takes pride in pleasing the customer. A smile crosses our faces now when we drive up to our newly updated exterior. We highly recommend Salute Exteriors… Thanks Clifton! Paul and Sherry
email yours to reviews@sidingauthority.com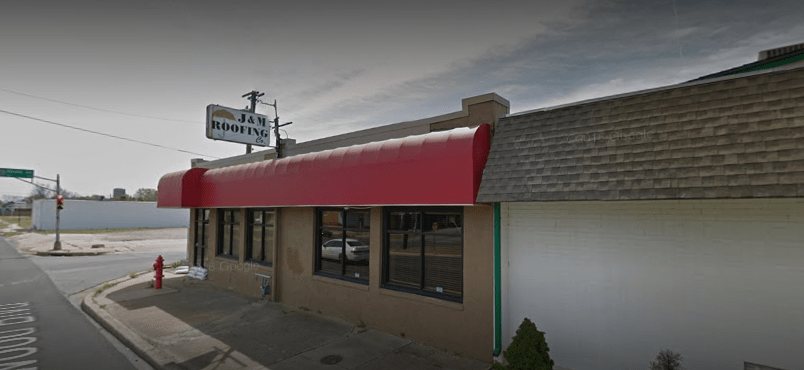 J & M Roofing & Exterior Solutions
Since 1957
Roofing, Gutters, Siding, Windows
Your Trusted OKC Roofer
1800 Linwood Blvd, Oklahoma City, OK 73106
Excellent service! On a Friday evening, emailed the company after hours for help with squeaky roof turbine vents. On early Saturday morning, received a response from the company and an offering to come out on Saturday afternoon. Within a couple hours, J&M Roofing showed up and replaced the old roof turbine vents very quickly and were friendly and professional. Very impressed and thank you, J&M Roofing!
email yours to reviews@sidingauthority.com

M Rhodes Co
Since 1937
Siding, Windows
Siding and Windows since 1937
6408 N Libby Ave, Oklahoma City, OK 73132
We had shingle siding put on the peaks and front porch on our home. Bob went all out to help us find the siding that would look best on our home. He was far less expensive than any other contractor we talked to and has a great looking product. He also covered the underhang and fascia. We were very satisfied with the finished product. The workers were all very friendly and did a great job
email yours to reviews@sidingauthority.com

Triple Diamond Construction
Since 2008
Roofing, Exterior and Interiors
Your Home's Best Friend
2608 N Moore Ave, Oklahoma City, OK 73160
Triple Diamond Construction worked successfully with our insurance company to get us help with the cost of replacing our roof. They were very professional and reliable and took pride in their work. They were easily accessible and quick to respond to concerns and questions. Their follow up was also good. We had a very positive experience with this company.
email yours to reviews@sidingauthority.com