Siding Guide Find a Contractor Portland , OR
We Looked at 20 Siding Contractors in Portland and Handpicked the Top 5
Here are the picks:
Why These Siding Contractors?
Our mission is to connect people with the best local contractors. Using our 25 point inspection, we scored them on factors including history, reviews, awards and reputation in order to provide you with a handpicked list of the best siding contractors in Portland , OR. Are you a contractor? Add Your Business
Stanlee Construction
Since –
General Contracting
Pursuing Quality in Every Job
5943 SW Karla Ct, Portland, OR 97239
Thank You Stanlee Construction for being a construction company we could count on. As flipping homes and being from out of state, you guys help make us comfortable while we got our roof replaced. They were friendly, clean, and provide great communication throughout the process. Would I recommend them again? Yes!!
email yours to reviews@sidingauthority.com

Tigard Siding Contractors
Since 2006
Siding, Windows
Superior craftsmanship, great service and fair rates
7180 SW Sandburg St, Portland, OR 97223
These guys did a fantastic job with residing our house. There estimate was competitive and they were very professional. Would recommend to anyone. Thanks again.
email yours to reviews@sidingauthority.com

Lifetime Remodeling Systems
Since 1997
Sidings, Windows, Roofing
We Guarantee Your Peace of Mind
4310 SE 52nd Ave, Portland, OR 97206
Meticulous. Dependable. Honest. Thorough. Few, if any, contractors can match their combination of quality and reliability. While some of our neighbors are still struggling to get their (much smaller) projects completed by other contractors, Gino and his crew didn't miss a single day. They were here when they said they'd be, worked until every last detail was meticulously completed, and were an absolute joy to work with. And, the result is nothing less than stunning.
email yours to reviews@sidingauthority.com

dK Exteriors
Since 2009
Siding, Windows, Exteriors
10-Year Craftsmanship Warranty
17468 NW Blacktail Dr Portland, OR 97229-7361
dK Exteriors should get more than 5 stars!!! Karl was more than wonderful when it came time to have work done he actually moved a scheduled job back to fit our huge siding job in so we could get our house closed. His crew does a wonderful job and took time to answer any and all questions we had during the process. Karl would come by and explain the different steps involved as they worked. He is great and his company is above the 5 stars allowed. WOULD HIGHLY RECOMMEND THIS COMPANY!!!
email yours to reviews@sidingauthority.com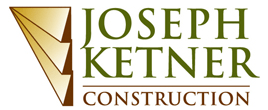 Joseph Ketner Construction
Since 2001
Windows, Siding
Your Exterior Remodelling Specialists
5933 NE Win Sivers Dr #205, Portland, OR 97220
From start to finish, working with Joseph Ketner Construction was excellent. Joe is extremely professional and organized and remembered all the little things I requested. He provided me with sample product so that I was able to make the best decision for my home and tastes. The estimates that Joe provided were exact so there were no surprises. Eddie and the roofing crew, Oscar and the siding crew, and Brenda preparing me for each step along the way made me feel that I was very well taken care of. Thank you so much for being so easy to work with; I'm very pleased with the end results!
email yours to reviews@sidingauthority.com