Siding Guide Find a Contractor Richmond , VA
We Looked at 17 Siding Contractors in Richmond and Handpicked the Top 5
Here are the picks:
Why These Siding Contractors?
Our mission is to connect people with the best local contractors. Using our 25 point inspection, we scored them on factors including history, reviews, awards and reputation in order to provide you with a handpicked list of the best siding contractors in Richmond , VA. Are you a contractor? Add Your Business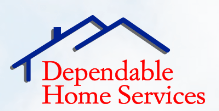 Dependable Home Services
Since 1992
Siding and Home Improvement
Create A Place Where You Feel At Home.
2711 Buford Rd Box 116 Box 116 Richmond, VA 23235
Ernie Stevens and his team installed a crawlspace beam to level our sinking kitchen floor. Completed on schedule with all required county inspections, we could not be more pleased. When we need a future home improvement or repair, Dependable Home Services will be doing it. Great company, great quality and great prices.
email yours to reviews@sidingauthority.com
Blue Ridge Exteriors
Since 2005
Siding, Replacement Windows, Gutters
Your Richmond Siding Experts
3212 Skipwith Rd G8, Richmond, VA 23294
The people behind Blue Ridge Exteriors are some of the most experienced, good-natured individuals I've had the pleasure of interacting with. My family originally came to the company through a referral from a family friend last year in regards to replacing the siding on our home. We wanted to take the step to installing a higher-quality product, and after doing our research, decided to go with James Hardie-Plank material, which Blue Ridge Exteriors specializes in.
email yours to reviews@sidingauthority.com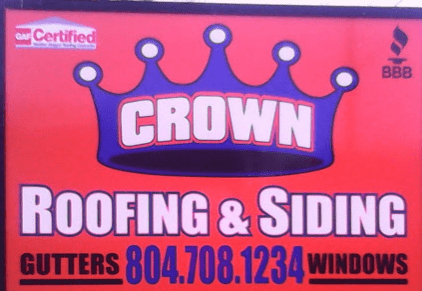 Crown Roofing & Gutter Co
Since 2003
Roof, Siding, Windows and Gutters
Locally owned and family operated
8500 Glazebrook Ave a, Richmond, VA 23228
These folks did a great job! The gave a competitive quote and did a beautiful install on a new roof. Even after they found some problems with my installation of the sheathing they quoted a nominal fee, fixed the defects and stayed on schedule! I really appreciate the professionalism of the Crown Roofing Team! I would suggest them to anyone!
email yours to reviews@sidingauthority.com

Window Source of Virginia – Richmond
Since 2005
Windows & Doors, Siding
Where America Shops for Windows and Doors
99 Ledge Rd Unit 7 Seabrook, NH 03874-4338
My experience with this company has been wonderful. We replaced all of our windows and two doors. I love both the windows and doors. The salesman was wonderful and is like part of the family now! The installers were terrific! Chris, the owner, was wonderful also. The communication was excellent. I cannot say enough about how pleased we were with the professionalism, work ethic, friendliness, willingness to go above and beyond and then some! THANK YOU ALL!!!!
email yours to reviews@sidingauthority.com
Little River Painting
Since 2003
Interior and Exterior Painting Company
Family owned and operated
8535 Woodlake Drive Henrico, VA 23294-6013
Little River Contractors do an outstanding job. John and his staff perform quality, affordable, and efficient work. The family room painting was picture perfect, reflecting the color requested. You could not ask for a more professional and customer friendly staff. A company one can trust to do outstanding work.
email yours to reviews@sidingauthority.com