Siding Guide Find a Contractor Rochester, NY
We Looked at 26 Siding Contractors in Rochester and Handpicked the Top 5
Here are the picks:
Why These Siding Contractors?
Our mission is to connect people with the best local contractors. Using our 25 point inspection, we scored them on factors including history, reviews, awards and reputation in order to provide you with a handpicked list of the best siding contractors in Rochester, NY. Are you a contractor? Add Your Business
Five Star Improvements
Since 2005
Roofing, Siding, Windows
Building trusting relationships with our clients
145 Norris Dr, Rochester, NY 14610
Five Star Improvements should be renamed to TEN*STAR. Excellent service, product, workmanship and customer relations. I highly recommend the company to anyone who wishes to be assured that the quality of the roofing product is worth every cent. The workers were kind, considerate and clean. I would hire them again for other services and highly recommend them to everyone out there. Thanks for a great job! Maria
email yours to reviews@sidingauthority.com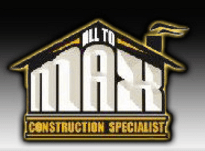 All to Max
Since 1997
Floor and Ceilling
Construction Specialists
298 Smith St. Rochester NY 14608
They built really nice decks for me and my friends. Also used their roofing services 1 month ago, also done very good. At all .. great local company, nice prices and work. I recommend them.
email yours to reviews@sidingauthority.com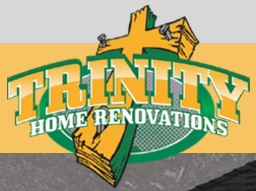 Trinity Home Renovations
Since 2008
Roofing, Siding, Window
Free in-home estimates
758 South Ave, Rochester, NY 14620
I got three estimates for my tear off and provided them to my brother in law in Ohio who has been in the roofing business for 25+ years. He confirmed what I already felt…Trinity provided top notch products and services. Everyone I met with was professional and courteous from John, the owner, to Scott, my crew supervisor and Paula, the office manager who I immediately felt bonded with. My roof looks fantastic and the yard was cleaned up properly. Trinity is A++
email yours to reviews@sidingauthority.com
Erie Construction
Since 1975
Roofing, Windows, Kitchen, Doors
Home Remodelling Delivered
2166 Brighton Henrietta Town Line Rd c, Rochester, NY 14623
I was very satisfied with Erie Construction. The salesman was very helpful in identifying the problem. He even crawled around my attic to find several areas with leaks and mold. He also assisted in organizing the financing. It was a big roof with a large crew arriving on schedule. The foreman / manager on the job kept in continuous contact and kept me up-to-date on progress, The crew was very focused and made an effort to protect the many windows and landscaping. They did an excellent job of cleaning up the are at the end of every work day. I have had several people stop and comment / compliment on the appearance of the roof. I would recommend Erie Construction for roof replacement / construction. Jean B.
email yours to reviews@sidingauthority.com
Kilbury Construction
Since 1992
Home Remodelling
Get Your Deck Construction In Before Summer Ends Rochester!
10 Andy Ln, Rochester, NY 14606
I have used Kilbury Construction before for several small projects. Recently we wanted our kitchen remodeled and called Al at Kilbury Construction again. We wanted a total kitchen rip out and remodel. Al is very easy to work with and had great design ideas. We had new ceiling, cupboards, counter tops, farm sink, floors and appliances put in. We did both our kitchen and walk in pantry. The work that he did was very well done and clean up was done everyday before he left. I couldn't be happier with the results. We have had so many compliments from family and friends. I would highly recommend Kilbury Construction and will use him for future projects.
email yours to reviews@sidingauthority.com