5 Best Siding Contractors in Sacramento , CA 2017 (Free Estimates)
vinylsidingpricesguide.com/Sacramento -CA-contractors/
Siding Guide Find a Contractor Sacramento , CA
We Looked at 22 Siding Contractors in Sacramento and Handpicked the Top 5
Here are the picks:
Why These Siding Contractors?
Our mission is to connect people with the best local contractors. Using our 25 point inspection, we scored them on factors including history, reviews, awards and reputation in order to provide you with a handpicked list of the best siding contractors in Sacramento , CA. Are you a contractor? Add Your Business
Spectrum One
Since 2010
Siding, Flooring, Decks, Painting
Nearly a Quarter Century of Quality
4212 N Freeway Blvd, Ste 5, Sacramento, CA 95834
This company does phenomenal work. They did an addition on my house and we are very pleased. The cost was reasonable and the work was very meticulous. They explained the entire process and pulled all of the required permits. I appreciate the fact that I did not have to worry about anything. They are very professional, prompt and they understand staying within a budget. I would definitely recommend them to all of my family and friends.
email yours to reviews@sidingauthority.com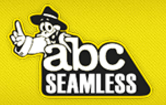 ABC Seamless Siding
Since 1974
Siding, Roofing, Gutters, Windows
Seamless Steel Siding
8216 Newbury Park Ct, Sacramento, CA 95828
–
email yours to reviews@sidingauthority.com
America's Dream HomeWorks
Since 2001
Wndows, Siding, Flooring, Doors
More than 8,700+ satisfied customers
7115 Watt Ave, North Highlands, CA 95660
We had such a fantastic experience with America's Dream Homeworks in remodeling our master bath! They went above my expectations. So easy to work with, from start to finish. We have an older home, and they were able to not only update it for us, but it came out so beautiful. Eugene and Vlad were exceptional. Looking forward to using America's Dream HomeWorks for our next project. Thank you so very much! -Lisa
email yours to reviews@sidingauthority.com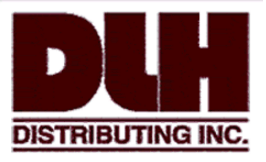 DLH Distributing
Since 1971
Siding, Windows & Doors
–
2751 Mercantile Dr, Rancho Cordova, CA 95742
Some of the nicest people in the industry!
email yours to reviews@sidingauthority.com

All Sides Exteriors
Since 2015
Siding, Deck, Window, Door
FREE IN-HOME ESTIMATE & CONSULTATION
4538 Glover Way, Carmichael, CA 95608
–
email yours to reviews@sidingauthority.com