Siding Guide Find a Contractor Salem , OR
We Looked at 17 Siding Contractors in Salem and Handpicked the Top 5
Here are the picks:
Why These Siding Contractors?
Our mission is to connect people with the best local contractors. Using our 25 point inspection, we scored them on factors including history, reviews, awards and reputation in order to provide you with a handpicked list of the best siding contractors in Salem , OR. Are you a contractor? Add Your Business

Advanced Roofing Technologies Inc.
Since 1993
Roofing
The ART of Raising Roofs
4309 22nd Ave NE, Salem, OR 97301
–
email yours to reviews@sidingauthority.com
V.A. and Sons Construction Corporation.
Since 1995
Siding, Windows, Painting, Roofing
Family owned and operated
8477 Valley Way SE Turner, OR 97392-9631
V.A.& Sons have been outstanding on every job they have done for us! Gene was in charge of our commercial remodel of a 12,000 sq. ft. building. On time and with-in budget, and no corners cut! Then a major bathroom redo at our home! Simply awesome. I recommend Gene and company to all.
email yours to reviews@sidingauthority.com

3 A Construction Llc
Since 2006
Construction
Licensed, Bonded, Insured
1690 Harvey St SE Jefferson, OR 97352
my Dad does the best construction in the world
email yours to reviews@sidingauthority.com

RA Exteriors & Construction
Since 2006
Siding, Windows, Door
Don't Waive Quality For A Discount
RA is a Great Company To Work For, and They care about employees best Interest!
email yours to reviews@sidingauthority.com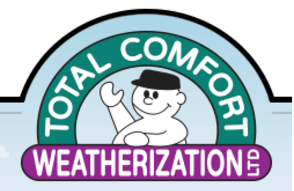 Total Comfort Weatherization Ltd
Since 1975
Insulation, Windows, Siding
Our goal is to bring total comfort to your home
565 21st St SE, Salem, OR 97301
They replaced the large window in our daughters bedroom that was leaking. I got several bids from other places around town but they were ultimately the easiest to deal with as well as the lowest price. I'm glad I picked them because they are easy to work out scheduling and they did a great job. My family and I would not hesitate to recommend them and will use them in the future.
email yours to reviews@sidingauthority.com