Siding Guide Find a Contractor Salt Lake City , UT
We Looked at 18 Siding Contractors in Salt Lake City and Handpicked the Top 5
Here are the picks:
Why These Siding Contractors?
Our mission is to connect people with the best local contractors. Using our 25 point inspection, we scored them on factors including history, reviews, awards and reputation in order to provide you with a handpicked list of the best siding contractors in Salt Lake City , UT. Are you a contractor? Add Your Business
Shingle Pro Roofing
Since 2006
Shingles, Roofing
Free Estimates
#S6, 1950 S 900 W, Salt Lake City, UT 84104
From the first meeting with Jason, (the owner), to the office calling on a weekly basis to keep me up to date on the scheduling, to the guys on the job site, to Joey coming to do a final inspection…..every experience was professional and above expectation. The guys were friendly, explained what they did before they did it, and were polite to my neighbors. My home was left extremely clean and even my neighbor comments on how well everything was done. I love the outcome and am looking forward to a care free roof over my head!
email yours to reviews@sidingauthority.com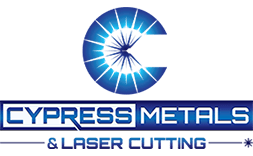 Cypress Metals
Since –
Siding, Roofing
Custom make steel siding panels
32 200 S Suite #119, Salt Lake City, UT 84101
Cypress metals has done an amazing job for us multiple times on several different projects. Titan Architectural Products will use Cypress for all eternity.
email yours to reviews@sidingauthority.com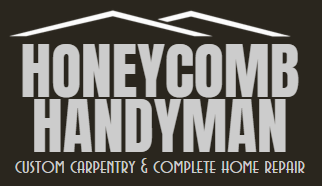 Honeycomb Handyman Services
Since 2009
Carpentry, Repair, Landscaping, Windows & Doors
Custom Carpentry & Complete Home Repair
Dave is a skillful, reliable, honest, friendly handyman. Great service and great price. I highly recommend him.
email yours to reviews@sidingauthority.com
Whitaker Roofing Services
Since 1993
Roof Repairs and Replacement
You've Just Found The Right Roofer
165 S Main St, Salt Lake City, UT 84107
Excellent experience. Competitive price, on time call backs, businesslike and professional. I have scheduled a new roof on another property. Thanks
email yours to reviews@sidingauthority.com
Shaw Roofing
Since 1990
Roofing
Free roofing consultation and estimate
909 Jefferson St W, Salt Lake City, UT 84101
In the process of selling my home we discovered we needed a new roof. In a time crunch, I called several companies, many didn't return my call or even stood us up. Jay was incredibly responsive and understood our situation and worked with us from beginning to end. Excellent communication and customer service. Jay's employees were just as friendly and hard working as Jay. I will always refer Shaw Roofing and will call them for any future issues in my new home.
email yours to reviews@sidingauthority.com