Siding Guide Find a Contractor Savannah, GA
We Looked at 18 Siding Contractors in Savannah and Handpicked the Top 5
Here are the picks:
Why These Siding Contractors?
Our mission is to connect people with the best local contractors. Using our 25 point inspection, we scored them on factors including history, reviews, awards and reputation in order to provide you with a handpicked list of the best siding contractors in Savannah, GA. Are you a contractor? Add Your Business
Savannah Roofing and Siding
Since –
Roofing and Siding
Your Savannah Roofing Contractors – Real Estate Agents – Call Us For A Free Lunch!
100 Bull St #450z, Savannah, GA 31401
Rick was very professional. He returned my call promptly and was able to give me an estimate the same day. He came when he said he would and did great work. I was very pleased with the service he provided!!!
email yours to reviews@sidingauthority.com

Your Exterior Pros
Since –
Roofing, Siding, Gutters, Doors, Windows
Welcome To Your Exterior Pros
120 Fox Chase Rd, Savannah, GA 31406
They just recently did work on my house and did a great job. With fine customer service that follows, I will be a returning customer in the future. Would recommend to anyone
email yours to reviews@sidingauthority.com

ARAC Roof It Forward
Since 2009
Roof Repair and Replacement, Siding, Gutter,
In Business Since 2005
771 Shallowford Rd NE STE 105 Kennesaw, GA 30144-5325
The service that Steven and William gave from start to finish was absolutely the best that anyone could have ever wanted. Throughout the process everything was seamless. There was never a time that we had to worry about a thing from dealing with the insurance company to the quality of the product delivered. In less than 12 hours our old roof was removed and a newer high quality roof was in place!
email yours to reviews@sidingauthority.com

JCB Roofing LLC
Since 2003
Residential and Commercial Roofing
More than 20 years experience
502 E Montgomery Cross Rd, Savannah, GA 31406
Quick and timely work. Quality is above expectations. Love the crew for the awesome leadership. TJ and Patrick are awesome. Thanks for the AMAZING JOB
email yours to reviews@sidingauthority.com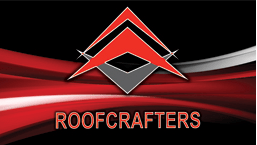 RoofCrafters
Since 2006
Residential and Commercial Roofing
1000's of satisfied customers
11511 Abercorn St #326 Savannah, GA 31419
I had a wonderful experience with technician Dakota! He was knowledgeable, friendly and very helpful in solving our roofing issues. This company does great quality work, is responsive, great value, and very professional. I would absolutely recommend Roofcrafters!
email yours to reviews@sidingauthority.com