Siding Guide Find a Contractor Seattle , WA
We Looked at 21 Siding Contractors in Seattle and Handpicked the Top 5
Here are the picks:
Why These Siding Contractors?
Our mission is to connect people with the best local contractors. Using our 25 point inspection, we scored them on factors including history, reviews, awards and reputation in order to provide you with a handpicked list of the best siding contractors in Seattle , WA. Are you a contractor? Add Your Business

Synapse Construction
Since –
Siding, Windows
Licensed, bonded and insured
837 S Kenyon St Seattle, WA 98108
I just wanted to express my gratitude for the excellent work Synapse did for my siding, window, & waterproof envelope project in Seattle by posting a glowing review. The finished product exceeded my expectations for an attractive looking property.
email yours to reviews@sidingauthority.com
Pacific Exteriors LLC
Since 2009
Siding
Siding and Painting Specialists
14724 Bothell Way NE Lk Forest Pk, WA 98155-7608
I am a contractor in Seattle and have used many siding companies in the past ten years. I used David and his crew now for the last three. On each of the houses we built the attention to detail was very apparent. It's also an added Bonus that they also paint exteriors so I had them wrap up the exterior of each house and they all looked great! I would recommend these guys to anyone who doesn't want to babysit and demands a clean and timely job. : )
email yours to reviews@sidingauthority.com

Siding Seattle Lopez LLC
Since 2016
Siding
General Contractor Specialized In All Type Of Siding.
907 Harrington Ave NE #11, Renton, WA 98056
exelent job guys
email yours to reviews@sidingauthority.com
Premier Specialty Builders
Since 2015
–
Locally owned and operated
5360 S Wallace St, Seattle, WA 98178
I hired Premier Builders on two separate occasions and could be more pleased with the outstanding work that they did. Calvin and his team are very hard workers that go above and beyond. They not only fixed a leak but they also re-sealed the entire gutters. His architecture background proved to be of service. Most companies couldn't come close to what he did. Highly recommended to any business or home improvements seeking repair or general construction.
email yours to reviews@sidingauthority.com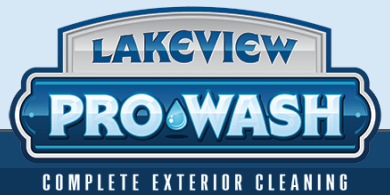 Lakeview ProWash
Since 2000
Roof, Window, Gutter
Complete Exterior Cleaning
891 Industry Dr, Seattle, WA 98188
I am very happy with their service. I did the gutter cleaning and the driveway pressure wash with Lakeview ProWash. They forgot to pressure wash in front of my porch the next day they showed up and cleaned it up.
email yours to reviews@sidingauthority.com