Siding Guide Find a Contractor St Charles, MO
We Looked at 16 Siding Contractors in St Charles and Handpicked the Top 5
Here are the picks:
Why These Siding Contractors?
Our mission is to connect people with the best local contractors. Using our 25 point inspection, we scored them on factors including history, reviews, awards and reputation in order to provide you with a handpicked list of the best siding contractors in St Charles, MO. Are you a contractor? Add Your Business

Webster Exteriors Inc
Since 1990
Windows, Siding, Door, Gutters
Absolutely no high-pressure sales tactics
1004 Portwest Dr, St Charles, MO 63303
We had siding and columns replaced on our home in St. Charles. My old siding used to actually flap against the house when the wind was strong enough. The noise difference is pretty incredible. I found out later that my home's builder had "forgotten" to put insulation under the siding as well.
email yours to reviews@sidingauthority.com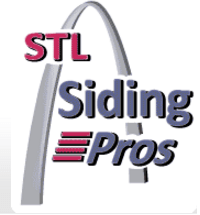 STL Siding Pros
Since 2010
Hardie Siding
St Louis' Premier Exterior Remodelers!
805 Haversham Dr Weldon Spring, MO 63304-1619
We highly recommend them! We wanted the work done by an experienced company and they did NOT disappoint! We had received several bids BUT they were the first company who took more than five minutes walking the house and explaining in detail what we would get. We wanted this work done by a company who knew their stuff, and they did NOT disappoint!
email yours to reviews@sidingauthority.com
Lakeside Exteriors, Inc.
Since 1997
Siding, Windows, Doors
Fall In Love With Your Home Again!
1430 Washington Ave, St. Louis, MO 63103
What a positive experience overall! From sales to installation. Matt was super easy to work with, no high pressure sales pitch. The installation was professional and quick – we are super happy with our new windows!
email yours to reviews@sidingauthority.com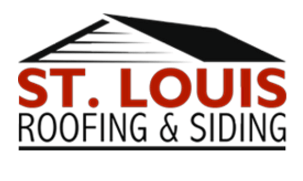 St. Louis Roofing & Siding
Since –
Roofing, Siding
Family owned & operated
I'm very pleased with the way my new roof and trim work turned out. Will be using them again in the future for some of my other properties. Thank you Josh and your crew for a great job!
email yours to reviews@sidingauthority.com
Spearman Siding & Construction
Since 1997
Siding
On time and on budget, every time
115 Meadow Ridge Ct Saint Peters, MO 63376-3085
Spearman Siding built a room enclosure under our wood deck and constructed a rain tight drainage system to keep the room dry. They did an amazing job and are very detail oriented. We are extremely pleased with the results and would recommend them for any construction job.
email yours to reviews@sidingauthority.com