Siding Guide Find a Contractor Sugar Land , TX
We Looked at 17 Siding Contractors in Sugar Land and Handpicked the Top 5
Here are the picks:
Why These Siding Contractors?
Our mission is to connect people with the best local contractors. Using our 25 point inspection, we scored them on factors including history, reviews, awards and reputation in order to provide you with a handpicked list of the best siding contractors in Sugar Land , TX. Are you a contractor? Add Your Business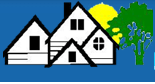 First Colony Roofing & Siding
Since 1976
Rood Repair and Replacement, Siding
Serving Homeowners Since 1976
4771 Sweetwater Blvd Ste 162 Sugar Land, TX 77479-3121
"Over the top!" Superior service and workmanship!
email yours to reviews@sidingauthority.com

Modern Solutions Construction Inc.
Since 2013
Roofing, Gutters
Combined 20+ years of experience
19901 Southwest Fwy Sugar Land, TX 77479-6538
Darrell Younger just examined my roof for damage. He was very polite, respectful and honest. I do not need a new roof as another company had said. I do have a bit of minor repair. I appreciate his honesty and how he answered all my questions. Thank you for having workers like Darrell Youngers.
email yours to reviews@sidingauthority.com
VeeDone Construction
Since 2008
Rood Repair and Replacement, Siding, Window
High quality products and workmanship
16107 Kensington Dr #211, Sugar Land, TX 77479
I had an incredible experience with Veedone. Their service was one of the best I have ever seen and they are nice, cut straight to the chase, and believe me, won't let you down! I would highly recommend this company to any of my friends and/or family.
email yours to reviews@sidingauthority.com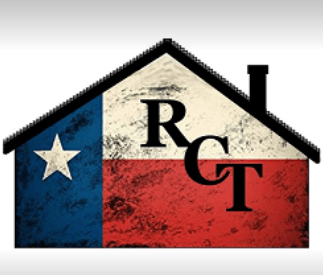 Southern Shingles Sugarland
Since 2016
Roof Repair and Installation
Proudly Serving Fort Bend County Since 2016
Roofing Contractors of Texas has hard- working, honest, and reliable staff. I highly recommend this company for all of your roofing needs. They are very responsive and knowledgeable in the field. I needed a patch in my roof and they did a quality job in fixing it and preventing further damage to the area.
email yours to reviews@sidingauthority.com

Cinch Roofing
Since 2003
Roofing Services
We Use Only The Best Practices And Materials When Building Or Repairing Your Roof.
3902 Reese Rd a300, Rosenberg, TX 77471
Cinch Roofing gave a six-star roofing job on a five-star scale. Reasonable price. On time. Beautiful new roof. Super clean up. Only took two days for a big roof. Thank you, Marty Grayson, for an "exceeds expectations" experience. We appreciate the quality of the materials and the quality of your work.
email yours to reviews@sidingauthority.com