Siding Guide Find a Contractor Topeka , KS
We Looked at 16 Siding Contractors in Topeka and Handpicked the Top 5
Here are the picks:
Why These Siding Contractors?
Our mission is to connect people with the best local contractors. Using our 25 point inspection, we scored them on factors including history, reviews, awards and reputation in order to provide you with a handpicked list of the best siding contractors in Topeka , KS. Are you a contractor? Add Your Business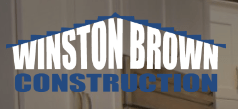 Winston Brown Construction
Since 1974
Home Remodelling
2016 and 2017 "Best Of Customer Service" Award by Houzz.com
5600 SW 29th St, Topeka, KS 66614
We needed a company to remodel our bath and I decided to try Winston Brown. After their representative came out to meet us and see what we would like done, he sat down with us to explain how WB manages a job and what our choices were for the budget we had set. We decided this was a company we could work with and hired them for the job. We were very happy with the work done as they were prompt, courteous and perfectionists. Just what we were hoping for. We will definitely use WB again and recommend them to our friends.
email yours to reviews@sidingauthority.com

Assurance Exteriors
Since 2013
Roofing, Siding, Windows, Repairs
Licensed, Bonded and Insured
6021 SW 29th St # A Topeka, KS 66614-6201
–
email yours to reviews@sidingauthority.com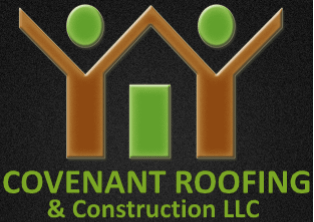 Covenant Roofing & Construction, LLC
Since 2009
Roofing, Gutters, Sidings, Windows
Building Relationship One Home At A Time!
4601 E Douglas Ave Wichita, KS 67218-1031
Nate was so helpful he went up and beyond what I expected my roof looks better than when it was build in the 70s
email yours to reviews@sidingauthority.com

Eaton Roofing & Exteriors
Since 1993
Roofing, Extreiors, Windows & Doors, Siding
Tell Us What you Think
3518 SE 21st St, Topeka, KS 66607
Friendly staff
email yours to reviews@sidingauthority.com

Kansas Rebuilders
Since 1996
Remodelling
A Different Kind of Remodelling Experience
5843 SW Urish Rd Topeka, KS 66610-9156
My future wife and our family have just moved into an older home with all of the problems that older homes have. We called Doug from Kansas Rebuilders, he was quick on getting the quotes needed for a few different projects and helped with a plan in order of importance. The work done was top quality and completed quickly and under budget. Thanks, Doug! We look forward to having you help make our new house our home!
email yours to reviews@sidingauthority.com