Siding Guide Find a Contractor Toronto, Can
We Looked at 25 Siding Contractors in Toronto and Handpicked the Top 5
Here are the picks:
Why These Siding Contractors?
Our mission is to connect people with the best local contractors. Using our 25 point inspection, we scored them on factors including history, reviews, awards and reputation in order to provide you with a handpicked list of the best siding contractors in Toronto, Can. Are you a contractor? Add Your Business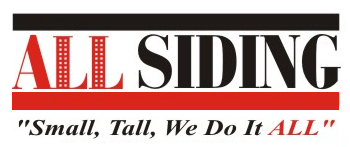 All Siding
Since 1987
Roofing, Siding
Small, Tall, We Do it All
9 Chiswick Ave, North York, ON M6M 4V1, Canada
I needed siding on the front of my townhouse and All Siding did a great job I am still getting compliments from my neighbours. They responded quick for a quote and followed up with the work quicker than estimated. They left my yard tidy and even brought the garbage cans off the curb.
email yours to reviews@sidingauthority.com

Westwood Aluminum
Since –
Residential & Commercial Siding
Founded over 30 years ago
345 The East Mall #35, Etobicoke, ON M9B 3Z8, Canada
We still love our siding – 7 years later! Thank you Tony, Ned and Joe. Jann and Ian
email yours to reviews@sidingauthority.com
Century Aluminum
Since 2011
Exteriors, Gutters
Quality Within Budget
Excellent work done on time and on budget. Trevor and Dimitri were thoroughly professional and very personable. They made sure the post clean up was done thoroughly, leaving no additional work for the owners. I would highly recommend Century Aluminum!
email yours to reviews@sidingauthority.com

Eileen Roofing Inc
Since –
Roofing
From Big to Small we roof them all
1825 Wilson Ave, North York, ON M9M 1A2, Canada
Had great experience with Eileen Roofing. Highly recommend them. Owner Rui is on top of things and gets things done quickly.
email yours to reviews@sidingauthority.com
Ontario Siding & Gutters
Since 2012
Siding, Gutter
More than 20 years in business
42 Wentworth Ct #7, Brampton, ON L6T 5K6, Canada
–
email yours to reviews@sidingauthority.com