Siding Guide Find a Contractor Tulsa, OK
We Looked at 21 Siding Contractors in Tulsa and Handpicked the Top 5
Here are the picks:
Why These Siding Contractors?
Our mission is to connect people with the best local contractors. Using our 25 point inspection, we scored them on factors including history, reviews, awards and reputation in order to provide you with a handpicked list of the best siding contractors in Tulsa, OK. Are you a contractor? Add Your Business

Guaranteed Siding Windows
Since 1994
Windows, Doors, Siding
Exclusive Windows, Doors & Siding for Your Home
PO Box 38 Haskell, OK 74436-0038
They will go the extra mile and then some to make sure your house is just the way you want it. The craftsmanship and work ethic of the crew and management can't be beat!
email yours to reviews@sidingauthority.com
Remodels By Myers
Since –
Repair, Remodelling
From the smallest paint job to the largest remodel
I found James Myers to be honest- never made a promise that was not kept. Trustworthy- reasonable costs, estimate was accurate. High quality work- willing to say "no" to the customer if request is not professionally correct. Knows the limits of his work crew and able to recruit additional professional assistance if needed. His workforce is stable and skilled. Our finished remodeling was all that we could expect and more. Definitely would recommend his work and will use for other jobs in the future.
email yours to reviews@sidingauthority.com

West End Roofing, Siding & Windows
Since 1958
Roofing, Siding, Windows
The Experience You Want
9802 E 46th Pl, Tulsa, OK 74146
These guys were real helpful on the phone and even tough they didn't have what I wanted, they helped me look for it. I'll do business whit these guys again.
email yours to reviews@sidingauthority.com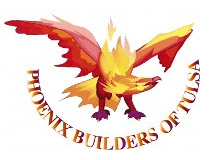 Phoenix Builders Of Tulsa LLC
Since 2003
Patio Covers, Carports, Sunrooms
It's Nice To Be Important, But It's More Important To Be Nice!
2300 West Broadway Court Broken Arrow, OK 74012
Lloyd and crew did a great job! I love my new carport and Lloyd made the experience quick and easy.
email yours to reviews@sidingauthority.com
Richies Home Remodeling
Since –
Remodelling, Siding & Gutter Repair, Window Installation & Replacement & Repair
No project is too simple or complex
1623 E Apache St, Tulsa, OK 74106
i had richies home remodeling extend my vacation home this year and i love the job they did. They were super professional and customer attention to detail was great.
email yours to reviews@sidingauthority.com