Siding Guide Find a Contractor Waterloo, IA
We Looked at 18 Siding Contractors in Waterloo and Handpicked the Top 5
Here are the picks:
Why These Siding Contractors?
Our mission is to connect people with the best local contractors. Using our 25 point inspection, we scored them on factors including history, reviews, awards and reputation in order to provide you with a handpicked list of the best siding contractors in Waterloo, IA. Are you a contractor? Add Your Business
A&M Windows Doors & More
Since 2006
Windows, Siding, Doors
The Best Comprehensive Warranty and Hassle-Free Experience
305 E San Marnan Dr, Waterloo, IA 50702
We cannot recommend A&M more highly! We are a young family that moved up to the Waterloo area in December of 2014. Our last home (back in Iowa City) was a new construction, but when we came up here we thought we'd get an older home with more character. "Character" can end up costing a lot of money though – to upgrade things that need it, or repair things that no longer work! 😉
email yours to reviews@sidingauthority.com
H&L Roofing
Since 1993
Roofing, Siding, Windows, Gutters, Insulation
20 years of serving Eastern Iowa
1117 1/2 Chalmers Ave Waterloo, IA 50701-3305
Had H&L Roofing put a new roof on the Country Inn & Suites Hotel in Cedar Falls Iowa. They did a fantastic job after stripping the roof of the old shingles; laying 220 square of shingles inside of a weeks time, while we received 8″ of rain that week. They worked diligently, during the break in the weather, without compromising the quality of the workmanship. They did an outstanding job and I would highly recommend them for your business or residential needs. Scott Hinz, the owner, is professional, efficient, and you get exactly what you pay for in terms of high quality, work ethic, and cleanliness on the job site. His crew matches his same qualities with their work performance as well.
email yours to reviews@sidingauthority.com
Midwest Construction
Since 1952
Windows, Siding, Sun Rooms, Doors, Gutters
Quality Products, Quality Installation
2021 SE 44th Ct, Grimes, IA 50111
Professional staff that helped me figure out the best replacement for a three panel sliding door. The work crew was competent, friendly and got the door installed within one day. The final product is great and looks amazing in my house. We couldn't be more happy.
email yours to reviews@sidingauthority.com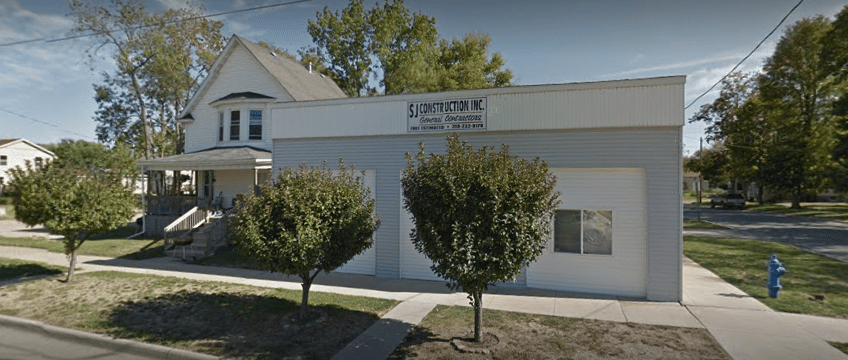 S J Construction Inc
Since 1995
New Construction, Room Additions, Siding, Roofing, Garages
Serving the Community Since 1992
1027 Sycamore St, Waterloo, IA 50703
Did a great job on my Cedar Falls office remodel. Misty and Steve are great to work with.
email yours to reviews@sidingauthority.com